Background:
Exhaustion of the replicative potential of human cells signals their commitment to an irreversible state of cell cycle arrest known as senescence. Entry into senescence, where cells remain metabolically active, is also accompanied by dramatic changes in gene expression and 3D chromatin architecture. The most notable of these changes is the clustering of CTCF – a key organizer of 3D chromatin domains – into large senescence-induced condensates. Although phase separation-type forces have now been implicated in the formation of nuclear bodies (e.g., speckles) and subcompartments (e.g., nucleoli), this constitutes the first example of an ageing-specific effect on chromatin organization.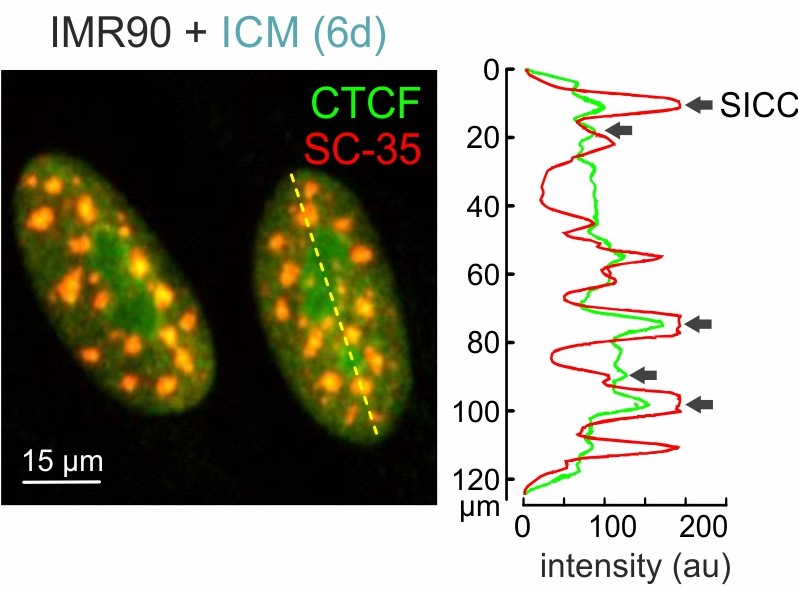 Senescence-induced CTCF clusters form around nuclear speckles. Line scan (left) and signal intensity plot (right) of a typical CTCF/SC-35 immuno-staining. Positions where SICCs overlap speckles are indicated (arrows).
Aim:
With this project, we present evidence that senescence-induced CTCF clusters are indeed condensates that nucleate in close proximity to speckles. We go on to propose a combination of biochemical, functional and genomics assays, complemented by in silico modelling, to mechanistically dissect their emergence. We also hypothesize that these CTCF clusters form to shield particular loci from excessive DNA damage, and will work to test this hypothesis. In the end, we anticipate obtain a molecular understanding of how senescence repurposes the cellular machinery and phase separation forces to rewire the human genome.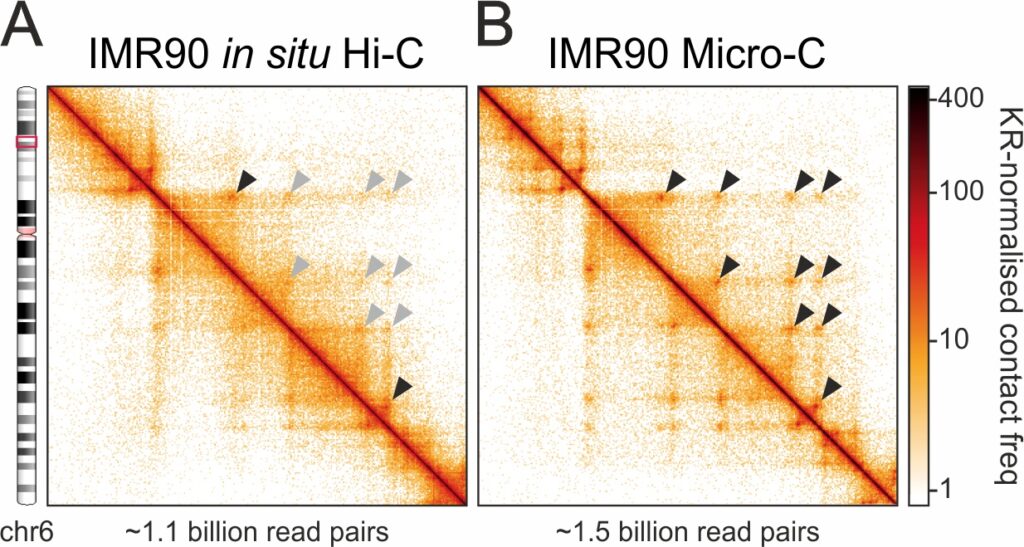 Micro-C unveils the loop-based structure of IMR90 chromatin. A, Hi-C data from a subregion of IMR90 chr6. Loops detected (black arrowheads) or not (grey arrowheads) compared to Micro-C are indicated. B, As in panel A, but using Micro-C to unveil previously unidentified loops (arrowheads).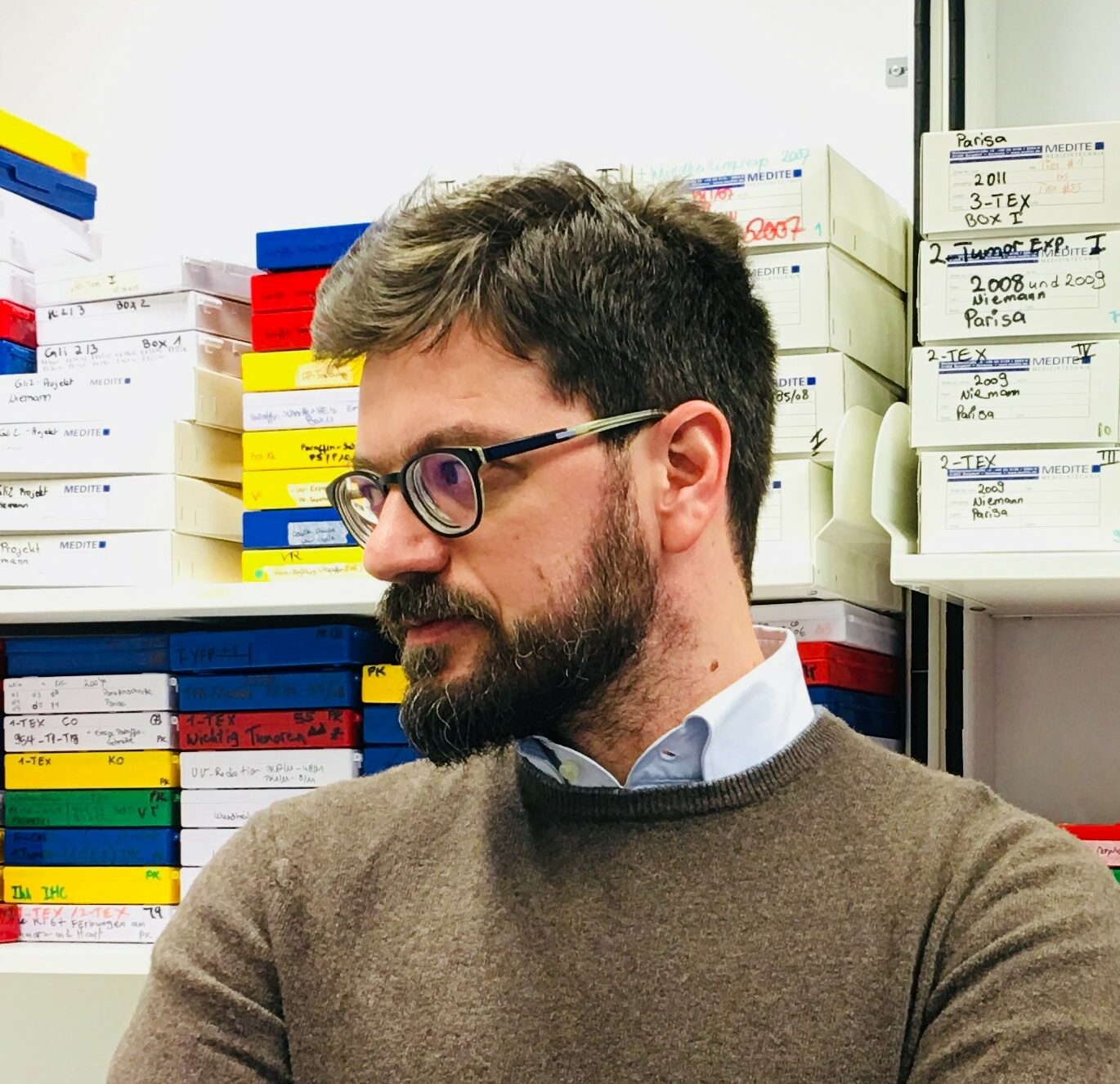 Argyris Papantonis
---
Translational Epigenetics Group
Institute of Pathology, University Medical Center Göttingen Robert-Koch-Str. 40, 37075 Göttingen